Action for All is a 501c3 nonprofit that provides mentorship programs, scholarships, and various opportunities for children to participate in the action sports. The goal of our organization is to share the action sports with children in a fun, safe, and encouraging atmosphere. As advocates of the action sports, we believe they offer a great outlet for youth in our community to develop many valuable skills such as leadership, goal setting, self-discipline, and teamwork skills. Children who participate in the action sports also have an opportunity to build self-confidence while achieving their goals. All of these skills will serve our participants in school, home, and in the workplace.
Helping Children Reach Their Full Potential Through the Action Sports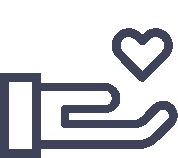 "The biggest lesson I learned from my dad is to support children even if they're doing something that is unorthodox."